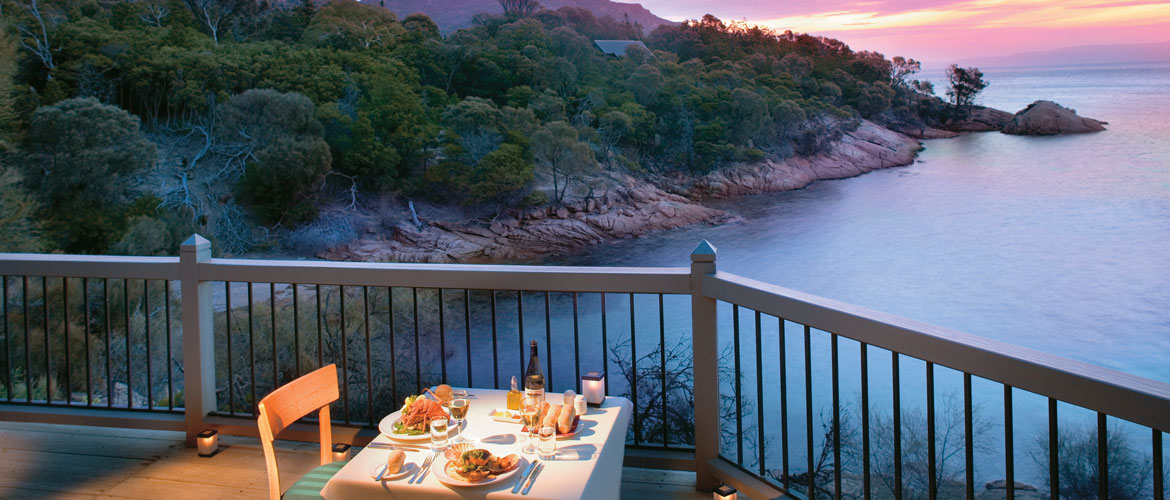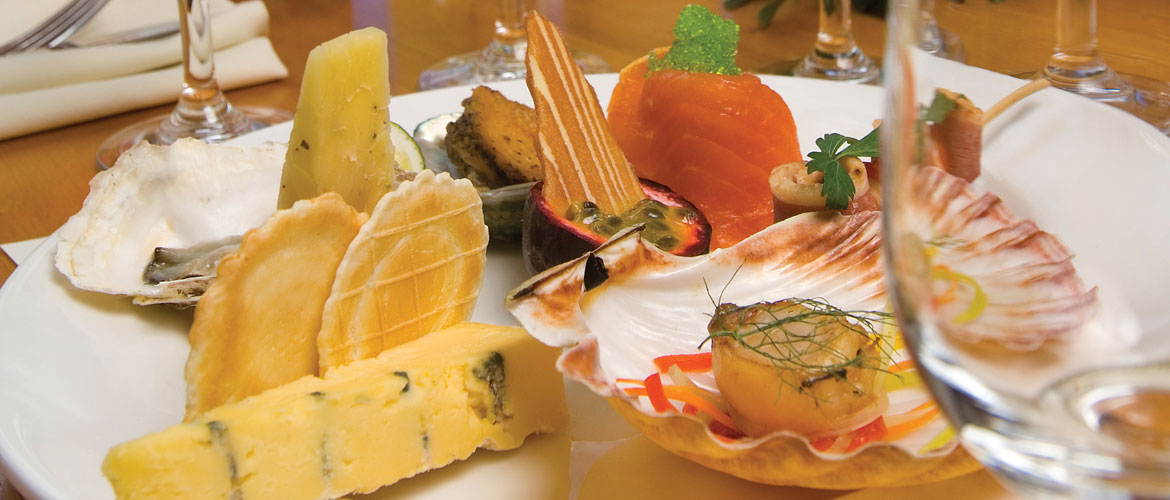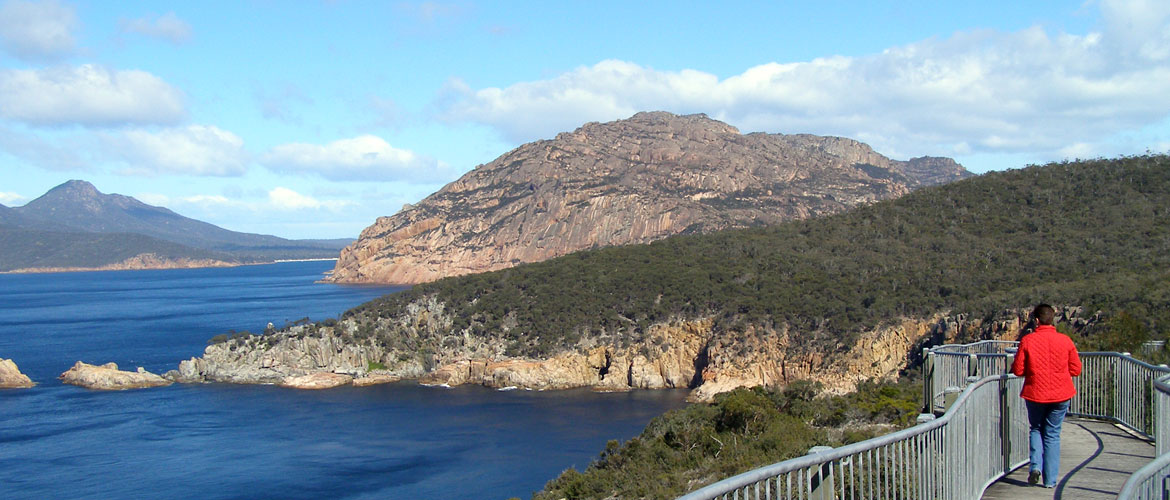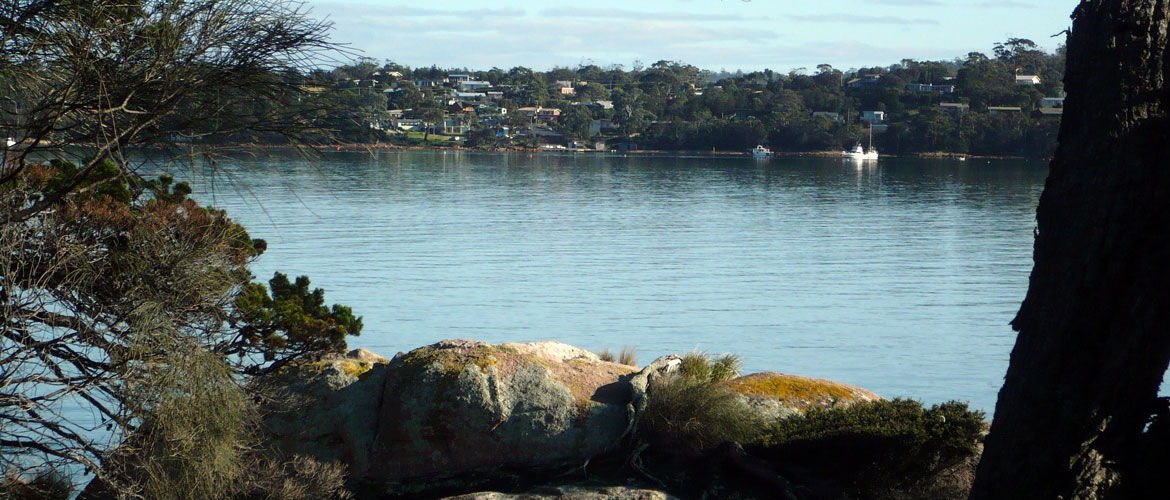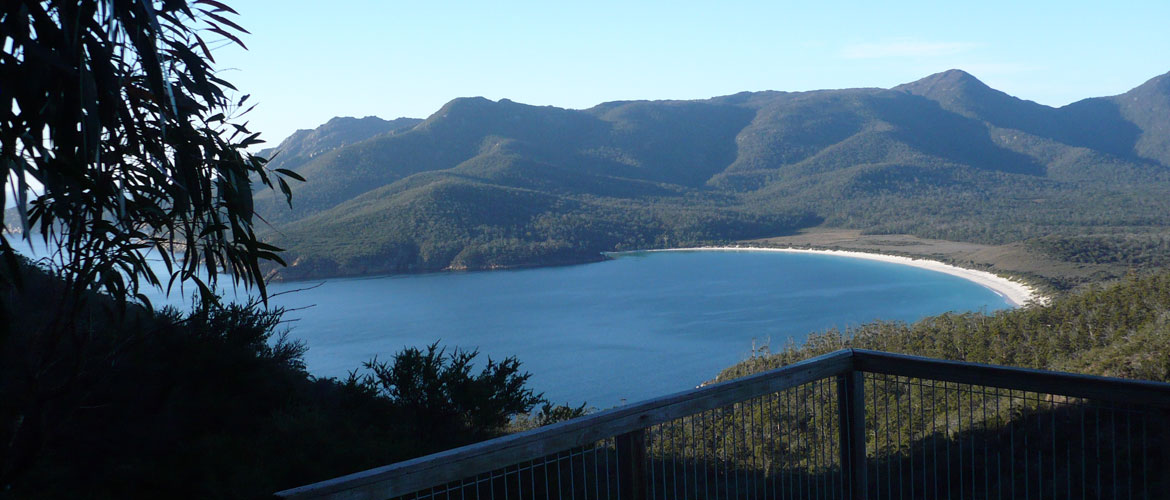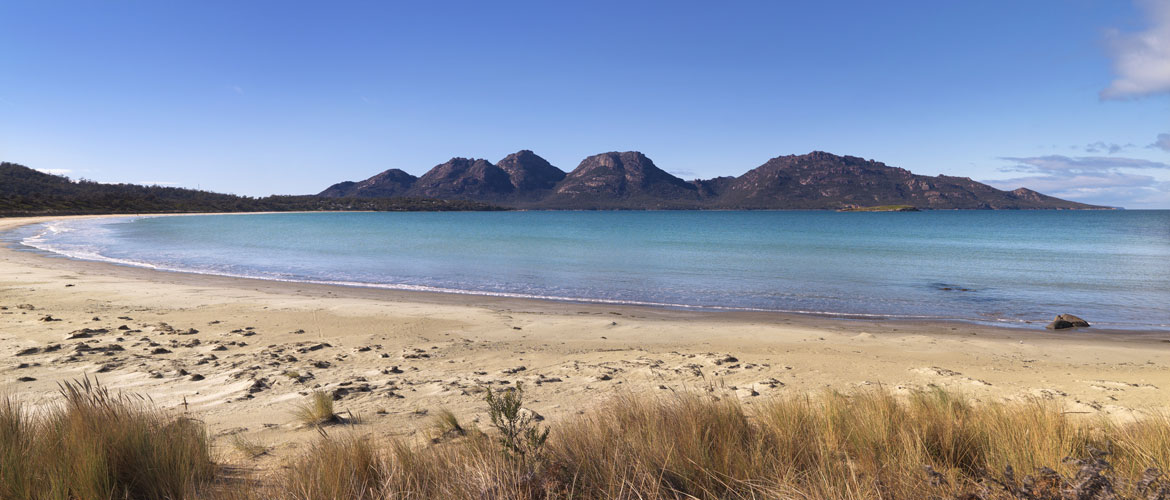 Coles Bay is the jewel of Tasmania's East Coast. Simply stunning landscape surrounds this sheltered lagoon type bay.
Situated on the doorstep of the Freycinet National Park, Coles Bay boasts easy access to one of Australia's most stunning and most photographed locations Wineglass Bay.
There are many varied walks to be enjoyed in this region of Tasmania with one of the easiest and most spectacular being Cape Tourville. Stunning vistas are just steps away from the parking area located near to the Cape Tourville lighthouse.
Our 9 night East Coast Tasmania Holiday Package encompasses Coles Bay and the Freycinet National Park.
In the warmer months Richardson's Beach offers cool clear waters to swim. Or you could venture over to the expansive stretches of Friendly Beaches to walk, swim and play. For the more adventurous, the trek to Wineglass Bay beachfront is well worth the effort.
With the expansive Great Oyster Bay to the west, Coles Bay enjoys lingering evenings watching the sun set over the reflective waters.
Abundant local seafood can be sampled at one of the very few Restaurants in the area. Fresh from the sea, seasonal Tasmanian catches of the day are delivered eloquently to your table.
Like to have your photo published here? Please email your image to admin@tasmaniaholidaypackages.com.au and we will try to include it.